Letter from the Rector
The Vicarage, 1st December 2022
Dear friends,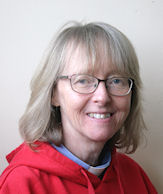 Yesterday (29th November) it was announced on the news that 46% of the population of the England and Wales (27.5 million people) described themselves as Christian in 2021. In 2011 it was 59% which was 33.3 million. The second most common response was 'no religion' which was 37.2%. I don't know how these statistics make you feel. They make me feel sad, concerned and very frustrated that many churches across the land have been complacent and have failed to be relevant and accessible to all ages. One important issue is that many Christians are older and we have failed to pass on the Christian faith to our children, which Muslims and Hindus are very good at doing.
For a long time, outreach to families and children has been on my heart. Recently I met with a clergy colleague from the Deanery, whose remit has to bring change and children and families into the church. Chris has recently done a placement there – do ask him about it. Every week she does a service for all generations and it has turned the church around and brought families in. She told me that evidence has shown that churches who do not have families will never grow. The next day I attended a session at Flourish House led by Lucy Moore (who started Messy Church.) Lucy now heads up Growing Faith in the Church of England. She said that since the pandemic the number of children and young people attending church has dropped by 40%. No tag – on programme will sort this problem. Instead she said that churches need to put children and young people at the heart of everything that we do and that we must prioritise them. This will require a shift in our thinking and the way that we do things.
In the light of this next year we will seek to make children and families a priority. We will start by praying for them and for all our contacts – Messy Church, baptism families, school contacts and church members. We will also start to make changes – making Locking Family Services truly All – Age. Making Hutton Church in the Village Hall also for all ages (hence moving the 4pm service to a second Sunday). Locking is planning an Easter event for families. Praying more for Messy Church. This is not about survival – it is about sharing the good news of Jesus with families and younger people.
Many people say that Christmas is for the children – which I disagree with because Jesus came for everybody. What I would say is that the message of Jesus is for all people and that includes children and families. Over the next few weeks families and children will be coming to church – to Messy Church, Hutton School Christmas service, Christingles, Nativities, Carol services, on Christmas Day. They are there – we must welcome them and pray for them. (While I was typing this a toddler group mum just texted me to ask if we do Messy Church!!) God is indeed speaking.
As we head towards Christmas I pray that each one of you will know the joy, hope and peace that only Jesus can bring. He is Emmanuel – God with us, He is the Prince of Peace, He is the King of kings, He is the Saviour of the world. Whatever the statistics say His kingdom has come and He is at work.
Happy Christmas to you all
Blessings

Revd Anne Wilkins
We would love to hear what you think of St Mary's and what is important to you. Please Click Here for our feedback survey.
---
Click Here - for Stay Connected News, Notices and helpful information
Click Here - For our latest Talks and Sermons